IGCA News October 2015
Message From Prof. Bruno Zilberstein, New IGCA President, 11th IGCC Congress President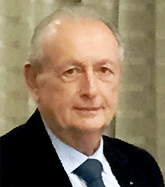 Dear Colleagues,

After a very successful congress in Sao Paulo last June, I have had the opportunity and the great honor to assume the two years term as the President of IGCA.

The congress had more than 2200 participants, half of them from abroad, giving Brazilian and Latin American researchers and physicians a unique opportunity to interact with the most respected researchers in this field in the world.

I express here my gratitude to all Brazilian members who contributed a lot for this success. Not only those from my board, but also to all those who came from very distant regions of Brazil to help us to make a good meeting. In this very particular opportunity, I have to mention that Prof Paulo Kassab, Carlos Eduardo Jacob and Wilson Costa supported the hard task of the organization.

I thank from my heart, all the directors of IGCA for the great help I received during the preparation and during that congress. I begin by thanking the former President Giovanni De Manzoni for his full support and friendship and especially Professor Toshiharu Yamaguchi, our Secretary General for his tireless work and enormous efforts to help us.

We intend to have two profitable years leading the IGCA, obviously counting on the precious help of our new Secretary General, Professor Takeshi Sano and the whole board of directors.

During those years we will try to put together all continents, to open opportunities and proposing new ways to have more new members to our Association.
In particular, looking to American continent we will enhance the presence of the IGCA organizing the Latin America Gastric Cancer Association and promoting the 3rd PanAmerican Gastric Cancer Congress in Chile next year.
To all IGCA members all around the world I send my deepest gratitude and my sincere friendship.


Bruno Zilberstein, President, IGCA